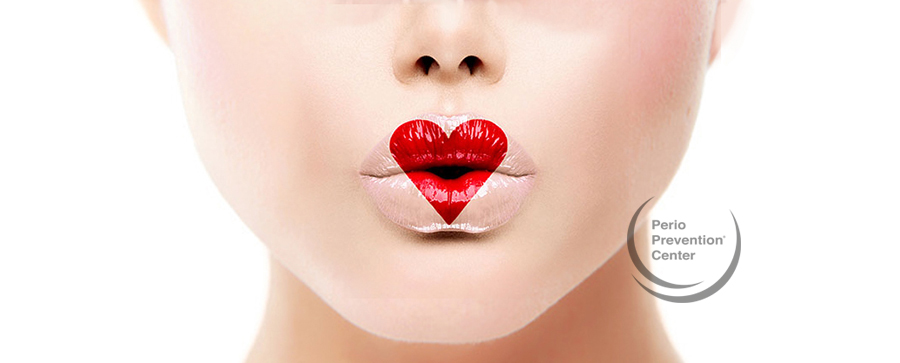 Building the bridge from medicine to dentistry® is the largest interdisciplinary specialist medicine initiative in Europe which has joined ranks in the effort to implement early detection and prevention of oral inflammation processes.
In line with calls by the Federal Association of Dentists (BZÄK) and leading specialist associations for preventive medicine to jointly promote the prevention of periodontal inflammation processes, an interdisciplinary action alliance has been formed.
Here, we provide you with a concrete overview to familiarize yourself with the interdisciplinary network of medical practitioners involved in preventive efforts.
Foreword by the President of the German Society for Prevention and Anti-Aging Medicine (GSAAM)
Prof. Dr. med. Bernd Kleine-Gunk
The guiding principle of "Healthy mouth – Healthy body" forms the core of our philosophy. Here, foremost effort always centers on the wellbeing of the patient and maintaining inflammation-free oral and bodily health. This also benefits your practice by offering you the opportunity to strengthen your preventive services.
PerioPrevention® Centers benefit by:
+ increasing revenue from dental hygiene                         + increasing recall intensity among implant patients
+ acquiring new preventive-services patients + acquiring new implant and recall patients
+ developing a medical referrer network + cooperation with strong partners from the medical field.
The opportunity lies in the development of an interdisciplinary medical approach fostered by cooperation from all specialist groups, since hidden oral inflammation (periodontitis) negatively affects people with chronic pre-existing conditions, as well as couples who are trying unsuccessfully to have children.
Interdisciplinary diagnostics forms the bridge between medicine and dentistry and has been called for by professional associations for decades. The PerioPrevention® concept closes this gap and is based on more than 800 medical studies and some 100 studies in the area of dental medicine.
The interdisciplinary aMMP-8 diagnostics, combined with a professional clinical pathway concept, enables you to define your practice as a "Specialist practice for interdisciplinary inflammation prevention".
Below, you'll find all the expert statements you need, plus tutorials for your information.
Interdisciplinary alliance of medicine & dentistry
Leading specialists recommend interdisciplinary collaboration between medicine and dentistry and seek cooperation with prevention-oriented dental hygiene practices.
Prof. inv. Dr. Martin Jörgens
Prof. Dr. Dr. Andreas Pfützner
Prof. Dr. med. Bernd Kleine-Gunk
Dr. med. Jürgen Klinghammer
Neurosurgeon Andreas Schmitz
Prof. Dr. med. Burkhard Rischke

The diagnosis that binds us together.
The common language we speak…
Periodontitis is the largest of all hidden inflammatory processes which can adversely affect general health as well as have an impact in the form of chronic disease. Until now, physicians have been unable to diagnose it. In a research project spanning more than 30 years, Prof. Dr. Timo Sorsa of the University of Helsinki has researched aMMP-8 biomarker technology and provided scientific proof of the validity and reliability of this test method in more than 200 studies. aMMP-8 is considered to be a bridge between medicine and dentistry and allows physicians and dentists to identify the degenerative degradation process of the periodontium for the first time by means of a biomarker value which is measurable in the saliva before outwardly visible damage has occurred.
Biomarker diagnostics – the language of medicine: aMMP-8 is the indicator for active periodontal degeneration (APD) and forms the basis for communicative exchange within the interdisciplinary team of practitioners.
Similar to CRP in serum, aMMP8 now provides a reliable biomarker that can detect whether the immune system is already degrading periodontal tissue via the activation of the oral matrix metalloproteinases and a subclinical inflammatory process is present.
Not yet detectable by the naked eye, this acute process accelerates a reduction in tissue stability and thus the stability of the parodont. In addition, the immune system is already burdened by hidden inflammation. For the healthy individual, this results in the weakening of the body's defenses, and for people with a chronic pre-existing disease it results in the mutually negative impact on existing maladies (diabetes, rheumatism, etc.).
Early detection usingaMMP-8 biomarker diagnostics now allows both specialists and dentists to communicate with each other via a measurable value in order to protect their joint patient from the possible negative effects of hidden oral inflammation as soon as possible.
Tutorial with co-developer D.R. Gieselmann, Ltg. IMOD
The advantages of interdisciplinary treatment
For Dentists and Dental Hygienists
Treatment, therapy and recommendations in a specialized referrer network
Development of holistic medical expertise
Acquiring new patients in the field of preventive medicine
Increase income from delegable services and utilization in dental hygiene
Scientifically recognized, with approximately 100 dental studies
Use of aMMP-8 technology recommended by DGZMK and DGP as an interdisciplinary nexus
High patient compliance via qualitative and quantitative aMMP-8 test results
Visibility as a "practice for interdisciplinary inflammation prevention"
For Physicians
oral inflammation prevention as a component of medical history
Scientifically acknowledged, with some 800 medical studies
Recommended for use in medical practice by the DGZMK and DGP
Interdisciplinary referral network
Fully-developed support for implementation in day-to-day practice: patient education materials
Sample templates simplify billing
For Patients
Early detection diagnostics to detect hidden oral inflammation and thus preserve one's own teeth and alleviate the immune system, as well as to reduce negative interactions with chronic, pre-existing diseases
Simple and fast test procedure
Holistic health education
Interdisciplinary treatment with expert recommendations on individual preventive measures or therapies for maintaining or stabilizing oral and body health
PerioSafe - molecular biology prevention diagnostics for interdisciplinary prevention diagnostics
aMMP-8 - Interdisciplinary: The connection between mouth and body
Collagenases such as aMMP-8 are found almost everywhere in the human body. They are needed in physiological reconstructive processes, e.g. in embryo development, nerve growth or angiogenesis. MMPs are also involved in most pathological processes, including in arthritis, tumors, cardiovascular diseases, wound healing and periodontitis.*
Once the periodontal tissue initiates an inflammatory response, immune cells activate and secrete the enzyme MMP-8. This cuts the dense network of collagen fibers so that defense cells can move to the source of infection. Like a "machete in the collagen jungle", aMMP-8 paves the way for granulocytes, macrophages, and osteoclasts.
If this process becomes out of balance, e.g. as a result of chronic irritation, smoking, stress, hormonal changes or diabetes, it may lead to increased, potentially periodontal tissue degradation. The previously dense barrier becomes more permeable and can thus provide an entry point into the bloodstream for oral microorganisms and inflammatory messengers.* As a result, chronic subclinical bacteremia can occur, i.e. the temporary presence of bacteria in the blood that cannot be clinically detected or which can only be detected with difficulty. In clinical studies, oral bacteria have been e.g. found in atherosclerotic plaques* but also on joint prostheses.*
*Studies are available. We will be happy to send you an overview of sources on request.
aMMP-8 analysis for dentistry and medicine
DENTAL HEALTH
For aMMP-8 analysis, two test versions are available to you. Depending on the current situation, digital analysis using the PerioSafe ® PRO DRS test, a rinse sample, can be used for screening for all natural teeth to provide early diagnosis of collagen degradation in apparently healthy patients. For patients in which periodontal disease has already been diagnosed, ImplantSafe ® DR testing can be performed directly on the single tooth or implant to protect these patients from renewed collagen degradation, thereby protecting the stability of the teeth in the bone.
BODY HEALTH
In order to safeguard your patients against negative interactions between oral "silent inflammations" and unsuccessful attempts to conceive, diabetes, rheumatism, COPD, increased heart attack or stroke risk, in experienced specialist practices and fertility centers this analysis is also performed with the PerioSafe ® PRO DRS + ORALyzer ® in order to numerically determine levels.
With the consent of your patient, you can use the APD Information Sheet and Personalized Prevention Plan to arrange for levels and a treatment plan together with specialist colleagues in interdisciplinary manner.
REDUCING RISKS FOR GENERAL DISEASES AND ACTIVELY HELPING TO SHAPE HEALTH THROUGH EARLY DETECTION OF PERIODONTAL INFLAMMATION
The interdisciplinary importance of oral silent inflammations

The ORALyzer - Receive a professional molecular-biological analysis report in just a few minutes with implant protection and hygienic recommendations
Interdisciplinary approach
in specialist practice
For specially selected or new patients, the PerioSafe PRO DRS test is performed and quantitatively evaluated with the ORALyzer directly in the practice. In just a few minutes, the practitioner and the patient can see if there is active periodontal degeneration. With the consent of the patient, the specialist can offer appropriate preventive or therapeutic measures together with a specialist dentist.
Making interdisciplinary collaboration easy.
Use the Digital Reader in medical and dental diagnostics.
The PerioPreventionCenter (PPC): A Competence Center for Dental Preservation, Implant Protection and Molecular Biological Prevention Diagnostics
What is the PerioPrevention® concept?
PerioPrevention® Centers (PPC) are dental practices and clinics that are particularly committed to tooth preservation and implant protection and possess the associated qualifications. The use of aMMP-8 biomarker technology is integrated as a standard in screening and monitoring. The centers are the first point of contact in their region for interdisciplinary cooperation with specialist physicians. PPCs have the know-how and equipment to prevent the development of periodontal diseases at an early stage and to permanently eliminate them with modern diagnostics and minimally invasive measures.
98% of all aMMP-8 positive patients opt for prevention services.– v.d. Schoor et.al
INTERDISCIPLINARY PPC PREVENTION STRATEGY
Early detection of active collagen degradation by quantitative test/laboratory test (PerioSafe® PRO DR/ImplantSafe® DR & ORALyzer®) as diagnostic standard
Individual preparation of a prevention plan and collection of the quantitative MMP-8 input value. Professional dental cleaning (PZR) with pocket sterilisation or deep cleaning, consultation on domestic dental care (as required)
PerioPrevention® Concept – Regular tooth cleaning offers the most promising long-term results according to a Swedish long-term study. The 25-year study by Axelsson & Lindhe recommends 4-6 tooth cleanings within the first 24 months. Subsequently, reduction of the intervals to 2-4 cleanings per year.
Clinical monitoring and quantitative control with aMMP-8 for follow-up, diagnostics gestützte Therapy and recall decision
Interdisciplinary exchange with accompanying specialists of the patients if required
PERIO PREVENTION CONCEPT ACCORDING TO AXELSSON/LINDHE (CLEANING INTERVALS)
As a result of their 25-year study, Swedish researchers Axelsson & Lindhe recommend 4-6 teeth cleanings in the first 2 years. Thereafter, the intervals are reduced to 2-3 per year – which would reduce the tooth loss ratio by 90% to ~ 1.4!
The PerioPrevention® concept according to Axelsson/Lindhe can reduce tooth loss and the risk of inflammation by 90 %. The aMMP-8 technology measures subclinical collagen degradation and indicates individual prevention needs.– Prof. Dr. Timo Sorsa, University of Helsinki
Implant protection & tooth preservation
DETECT THE PHASE OF PA-PROGRESSION BEFORE THE ACTUAL PERIODONTITIS OCCURS OR BEFORE AN EXISTING PA FURTHER WORSENS IN ITS COURSE.
Germans lose approximately 14 teeth by the time they reach retirement age (according to DMS IV)! In most instances, this is caused by the unnoticed progression of hidden periodontal inflammation, which has also increased by about 23%.
The PerioPrevention® Concept, founded on the scientific fundamentals of the Universities of Gothenburg and Helsinki as established by Axelsson/Lindhe, is based on more than 30 years of research and science. This confirms that with early detection and prevention almost 90% hidden inflammation and periodontal tooth loss can be avoided!
aMMP-8 detects hidden inflammation and identifies patients who are in active PA progression.
These can be integrated (preventively) in due course into supplemental prophylaxis and into the PerioPrevention® Concept.
aMMP-8 recognizes which patients are in PA progression.
PSI
→ measures the attachment loss – pocket depth that has already occurred (damage measurement)
MMP-8
→measures active tissue degeneration and has prognostic value
PA-Progression
→ is invisible to the eye because it is a molecular process in the immune system
The PerioPrevention® Center is united in improving and maintaining the health of the mouth and body
DO YOU RECOGNIZE YOUR OWN PHILOSOPHY OF PRACTICE HERE?
…and want to integrate medical biomarker technology as standard treatment in order to interface with medical professionals and keep your patients healthy in cross-discipline fashion?
Become part of a Europe-wide network in the fight against periodontitis and peri-implantitis and for the maintenance of oral and body health.
Then become a PerioPrevention® Center!